DIY mother day gifts ideas. Last-minute DIY Mother's Day gifts. Unique gifts for mom to make yourself in a weekend. Mother's Day gifts from daughter. Personalized Mother's Day gifts.
DIY Mother's Day gifts ideas. If you want to treat your mother with something unique and special, made with your own hands, we created a list where you can choose something that your beloved mother will enjoy.
DIY mother day gifts ideas
Mothers shower us with their unconditional love throughout their entire life and rather than buying something generic from the shops, a handmade one will better show gratitude and respect towards your mum.
The following handmade crafts can be offered as a gift to sisters, sister's in law, and grandmothers too. Feel free to choose more than one craft and make something special for each woman from your family.
Here are 25 different DIY Mother's Day gift ideas that you can easily make by yourself on a weekend, or during the week in your spare time, and all the materials cost just a few dollars.
Related posts:
How to make a Scandinavian star ornament tutorial
Easy diy toilet paper roll crafts
Popular things to make and sell from home
1. DIY Indoor Garden planter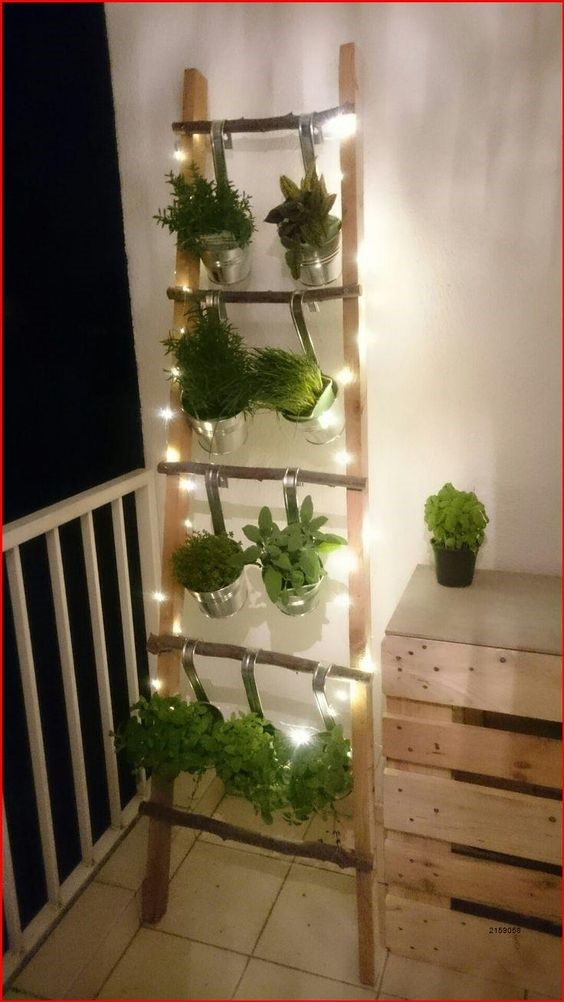 There is nothing more beautiful than gifting something that will improve the life of someone you love. Growing organic herbs and using them directly in the kitchen is everyone's dream.
Unfortunately, circumstances are making others not try this project, or they are afraid that the indoor spices herbs wall won't be what they were hoping for.
Some mothers love to grow their herbs and plant them in their backyards. If your mom is also a person who loves gardening or loves to grow her own herbs, this is the right idea for you. You can make this simple indoor garden planter using a wooden ladder and metal pots.
A cheaper alternative to making the pots is to cut 2l plastic bottles in half and make use of some metal sticks and bend them to take the shape just like the holder from the picture.
2. Skincare kit
Giving your mom a skincare kit will show a lot of care with all your love. It is because this kit can be made using some natural and store-bought skincare products. You can place them in a decorated box for a better appearance.
3. Floral wreath
A floral wreath can be made using artificial, silk, or paper flowers and a styrofoam wreath base. The best part about this is that you can make this wreath in any shape you like. It can be in the shape of a letter or heart or just the traditional rounded wreath.
Apart from being a great gift, it will also be a great decoration item for your mother. You can get here a quick and easy flower wreath that your Mother will simply adore it.
4. Bath bombs
What is better than relaxing after a hectic day. However, most of the time bathing gets boring because of the emptiness of the environment. By following some simple bath bomb recipes present online, you can make fragrant and refreshing bath bombs for your mother. This would make a great Mother's Day gift.
5. Egg Shell Flowers
These flowers are more like a cute Mother's Day gift that every mother can keep as a decoration item on their side table, desk, kitchen shelf, or anywhere else. These are also very easy to make as you will simply shape play dough with eggshells.
6. Decorative pots
If your mom is a fan of plants, then these posts will be the best Mother's Day gift for her. It is because you can decorate ordinary flower pots as you like. You can use anything from ribbon, rope, paints, plastic gemstones, or anything else.
7. Clay Ring Dish
You might have noticed your mom placing her daily wearing rings randomly and forgetting in the morning where she placed them. Why not make a perfect spot for keeping the daily wearing jewelry. You can make this small clay dish easily in your baking oven. The best part about it is that it can be customized easily.
8. Jewelry Organizer
For moms who love to keep a lot of jewelry, it gets difficult to keep things separated. It's your time to make a pretty jewelry organizer for your mom. All it will need is some craftsmanship with wood and some hooks. This will make a perfect hanging jewelry organizer.
9. Rope Basket organizer
Whether she keeps it in her bedroom or anywhere else, you can make this basket according to her needs. The best part about this basket is that it can be easily made using a hot glue gun and some rope and it is incredibly practical.
10. Personalized cupcakes
Baking some scrumptious cupcakes for your mother can be a great Mother's Day gift. One of the best things about doing this is that you can choose from different icings and flavors of cake. Additionally, you can also set these cupcakes in unique shapes and forms like in the form of a bouquet.
11. Scented candle
A Fragrance candle is one of the easiest yet long-lasting gifts that you can make. However, the main attraction of this gift is that you can make it using natural items. When you use natural items, you can give that candle any fragrance according to the liking of your mother. This candle can become a perfect item for a relaxing bathing time for your mother.
12. Flowers made with coffee filters
If you are determined on getting creative, you can make the flowers from used or even new coffee filters. Show your creative artwork on the coffee filters and turn them into flowers. Your mom will love these for sure.
13. Customized tote bag
This tote bag that you will customize will not only make a great gift item for Mother's Day, but it will also contribute to making the world better. The tote bag that you will be making for your mother can be customized using many different ways. Some of them are mentioned below.
Painting.
Dying.
Embroidery.
14. Mini succulents
Rather than giving her the dead or constantly dying plants, giving the mini succulents will be a great option. All you will need to do is to gather some mini succulents and place them in a mini flower pot. This can be a great shelf or desk decorating item.
15. DIY mobile and tablet holder
You can make this mobile phone and tablet holder using different types of boards. However, using an old cutting board will be great because it will match the theme of the kitchen. This will be a perfect Mother's Day gift because your mom can easily use their devices for following the recipes.
16. Stone bathroom mat
Taking a rubber bathroom mat and changing it to something stylish can be a great way of showing love and affecting your mother. You can collect some smooth pebbles and stick them to the bathroom mat for making it very attractive.
17. DIY Pom pom rug
If stone bathroom mats are not the option for you then you can try making a fluffy pom pom rug. This can be easily made, and will not only look attractive but will be a unique original decor accessory that will last for years.
18. Flipbook full of memories
Depending on the size of your preference, you can print some photos and memories and compile them in the form of a flipbook. This flipbook will not only refresh a lot of memories that you had with your mother, but this Mother's Day gift will also be a perfect item for showing your affection.
19. Personalized mugs
With the help of some permanent paint, you can write some personal messages on a mug. You and even paint on that mug using any technique of your choice to make it adorable enough. With the perfect message or pretty painting, this mug will be a perfect item to give to your mother for her Mother's Day gift.
20. Notebook or printable planners
21. DIY shelves
With a little craftsmanship, you can turn some wooden sticks into beautiful-looking shelves. Although this is something that can be bought from the market, your craftsmanship will show love for your mother.
Nevertheless, this will be a great thing to store daily usage items like kitchen spices, and utensils. Additionally, they can be used for placing decoration items.
22. Picture necklace
Taking a locket without a stone and placing a mini printed picture of you and your mother or her solo picture can make a great picture necklace. You can fill the locket up with some clear epoxy however the transparent sail polish will also work great. Do not forget to let your filler set for some time otherwise, you might ruin the appearance.
23. Coasters and hot pads
The kitchen or desk coasters and hot pads can be made out of anything ranging from clay, cloth, or even wood. All you need to do to make these attractive and practical Mother's Day gift items is to select your materials intelligently and turn that into something attractive.
24. Jewelry jar and stand
A simple jewelry jar or a set of multiple jars adhered in the form of a stand can make a great personalized jeweler management item. Above that, this can make a great Mother's Day gift item for your mother. When you use a transparent jar, you can decorate it in any way to make it look adorable.
25. Photo frame
Using a little bit of creativity, you can make different types of photo frames using only wood and paint. But the main attraction is when you put some special pictures of your mom. This will fill her with joy as she will love this Mother's Day gift item. An amazing thing about this is that you can make it in any shape and size that you want.
Conclusion
Mother's Day is the occasion when we show our special love for our mothers with sweet gestures. Although we can buy gifts, the DIY ones on the other hand are filled with a lot more love. Here we shared some DIY Mother's Day gifts ideas that you can try, and we are sure that your mother will love them.