How to repurpose an old book into an origami chicken. Upcycle old books into original pieces of art and interior decor. Creative ideas to repurpose a book into a cute chicken craft.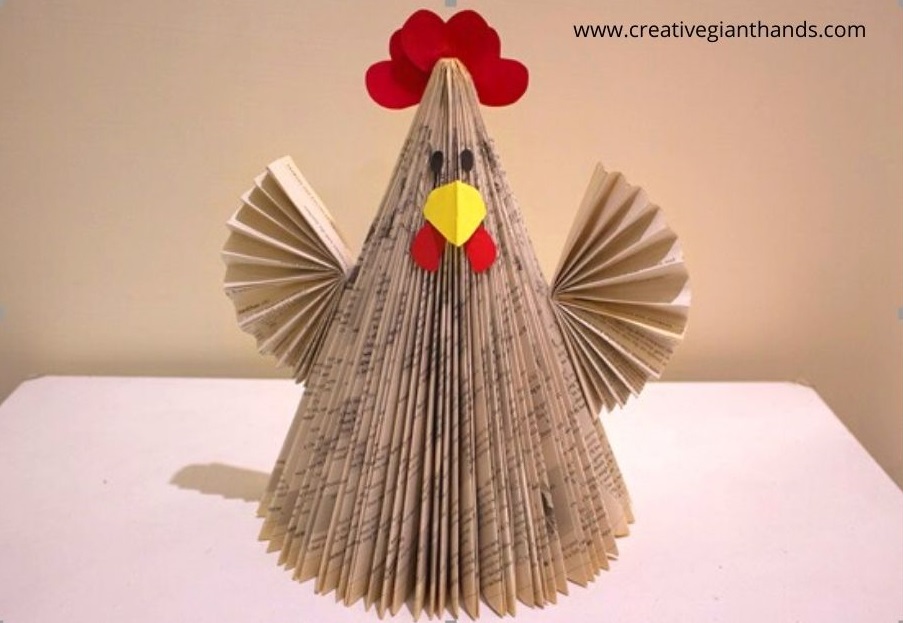 Today I'll be sharing with you how I turned an old book into an origami chicken/rooster. It is a great way to repurpose an old book rather than disposing it in the bin. The process is very easy to follow, you just need an old book, some colored paper, and glue.
Also, I think you will love this Scandinavian paper star too. Since it looks very high-end, you can actually make and sell it and earn some extra money from your crafting skills.
So let's get started!
How to repurpose an old book into an origami chicken
If you prefer to watch the video tutorial, check the video on our YouTube channel
Supplies Needed:
An Old Book
Paper (Red, Black, and Yellow/Orange)
Hot Glue
Pencil
Step 1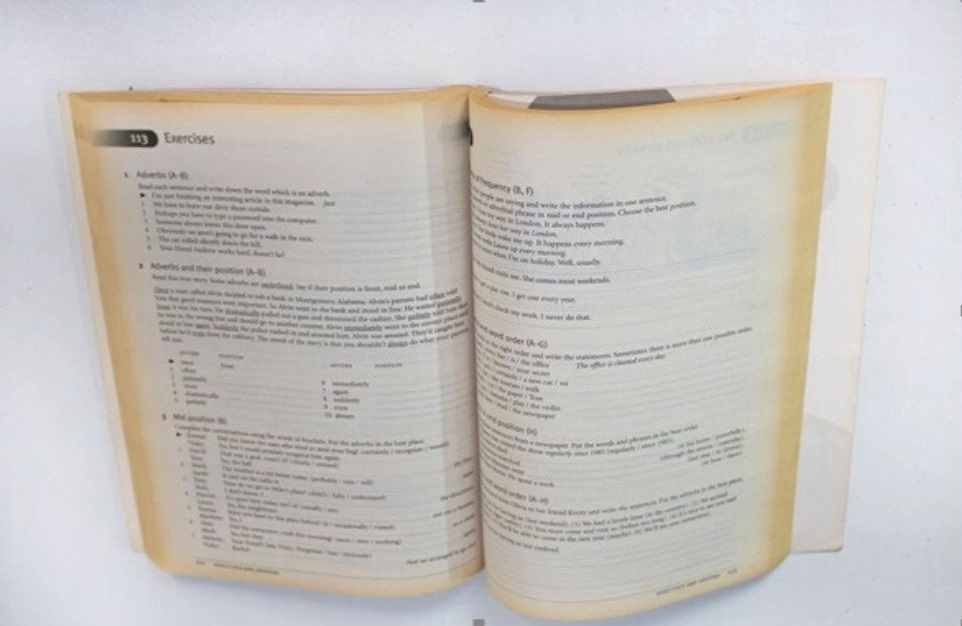 Take an old book and remove its cover.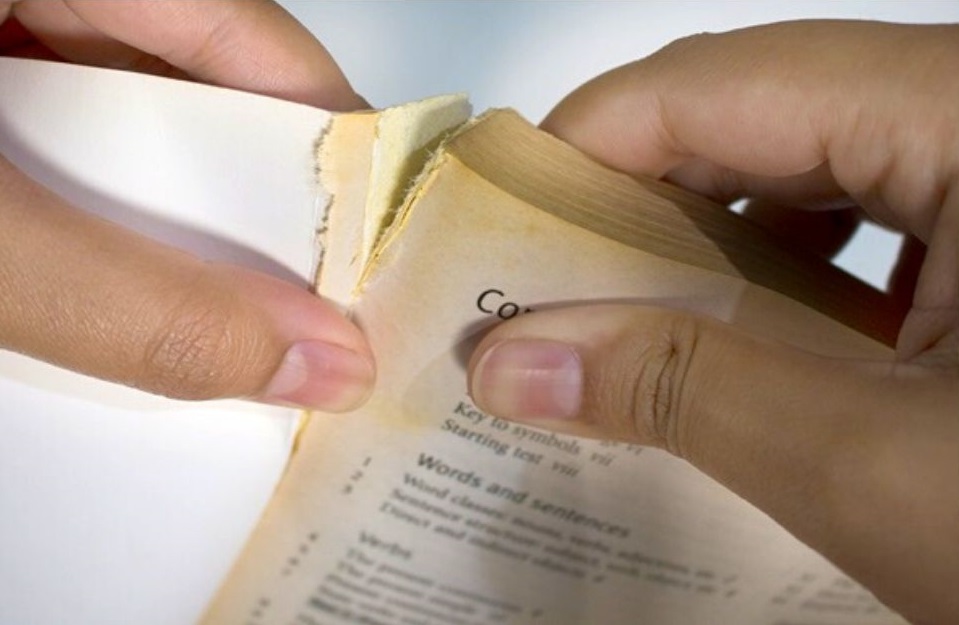 Step 2
You will need 100 pages for making the chicken. Count 100 pages and then pull them apart and make sure that the pages stick together in a batch of 100.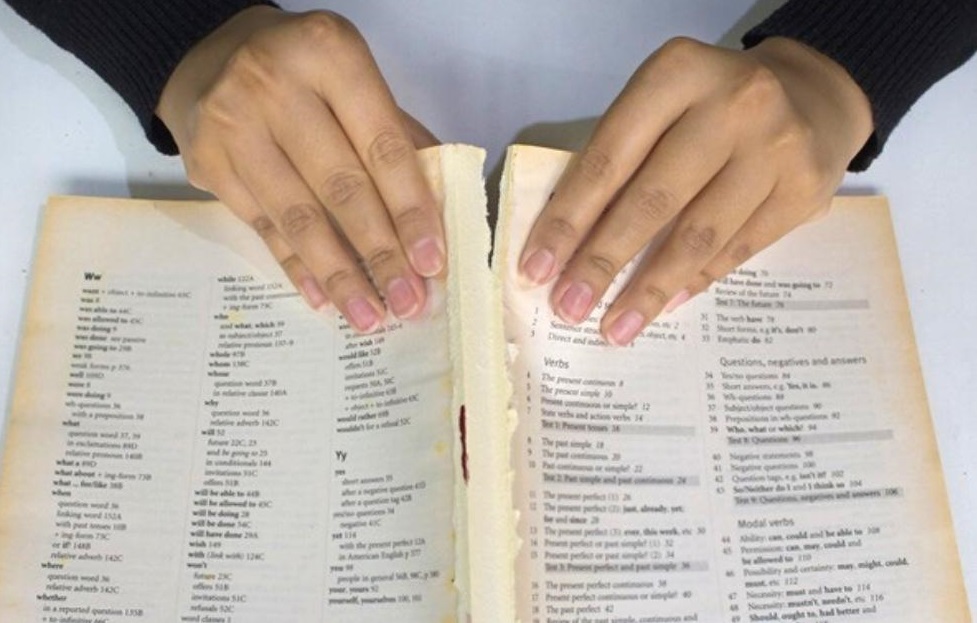 Step 3
Now fold the top right corner of the first page down onto the spine of the book.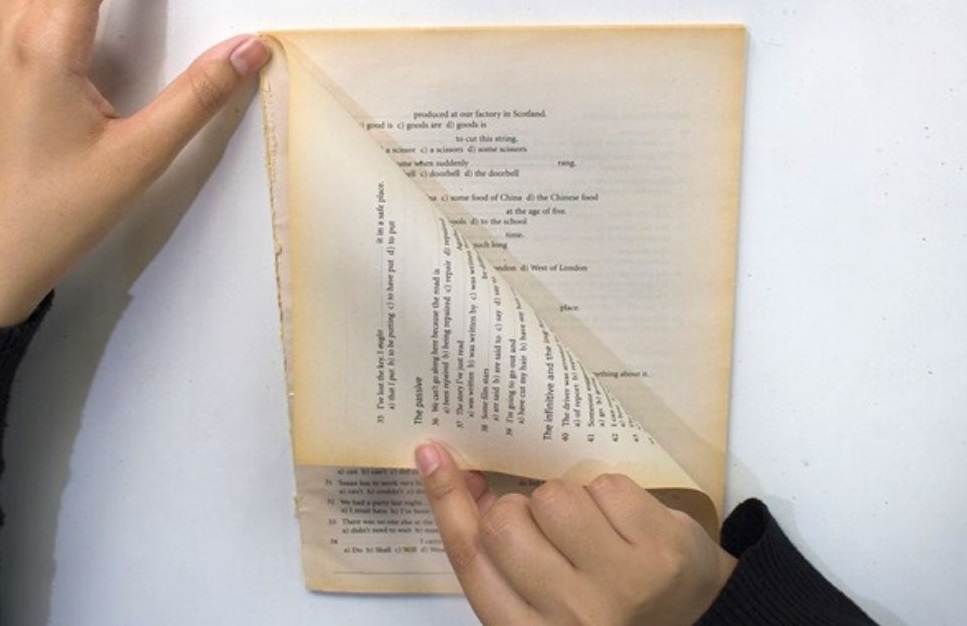 Step 4
Fold the paper again in the same direction in a way that the outer edge of the paper lines up with the spine of the book.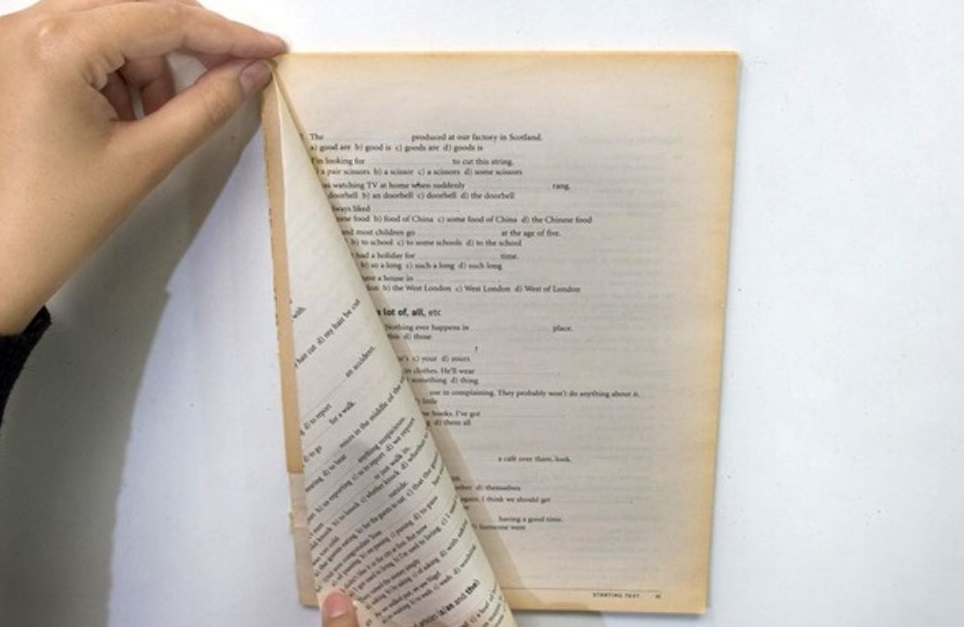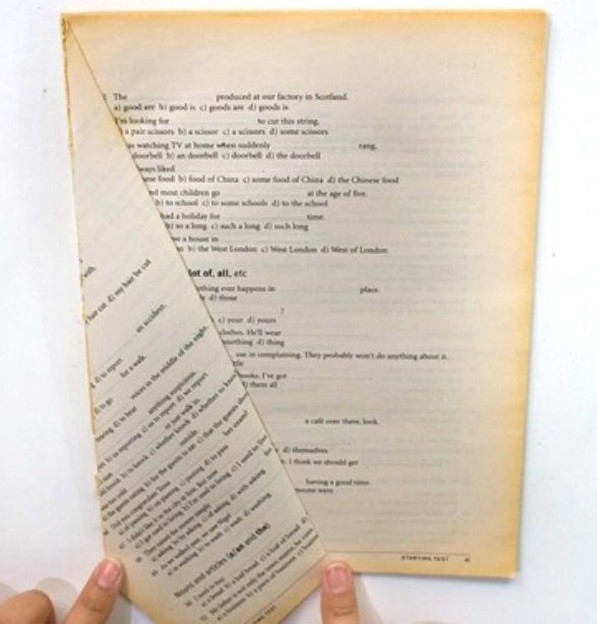 Step 5 for making the origami chicken
Then take the bottom of the paper and tuck it inwards.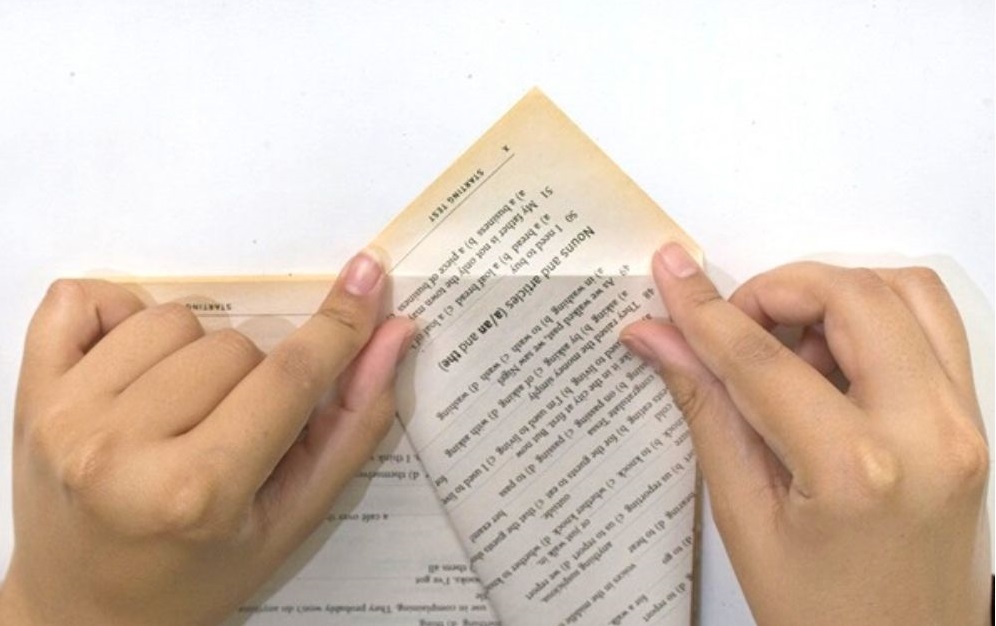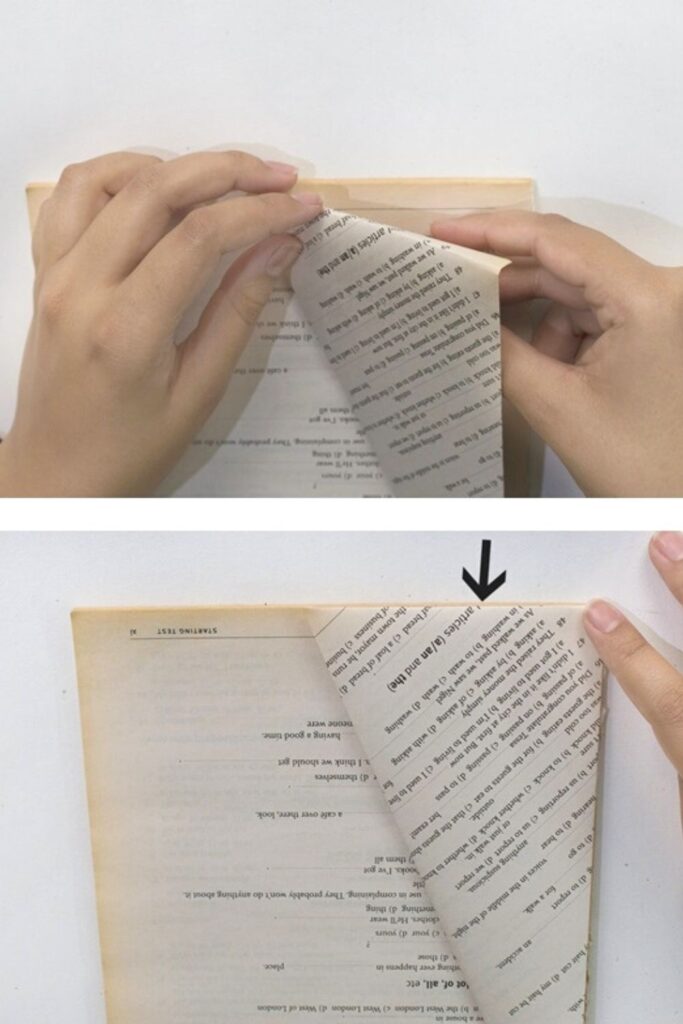 Repeat with all 100 pages. After folding all the pages you will end up with a chicken body as shown below.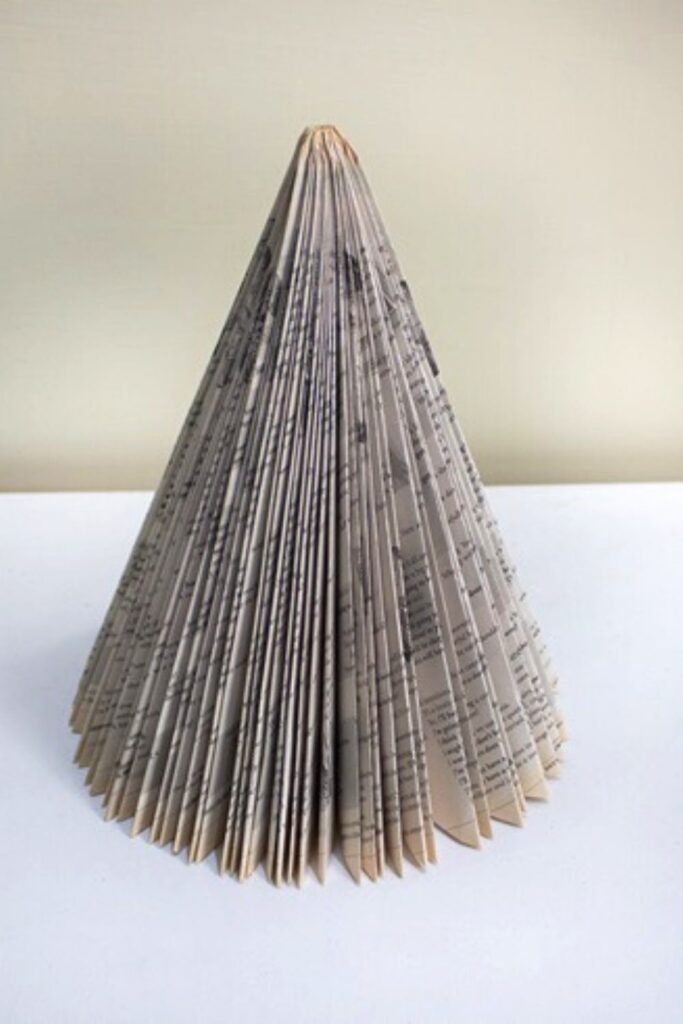 Step 6
Now take two separate sheets of paper from the same book we took 100 pages from. You will need two pages for each wing.
Align the two papers together and start fan-folding them.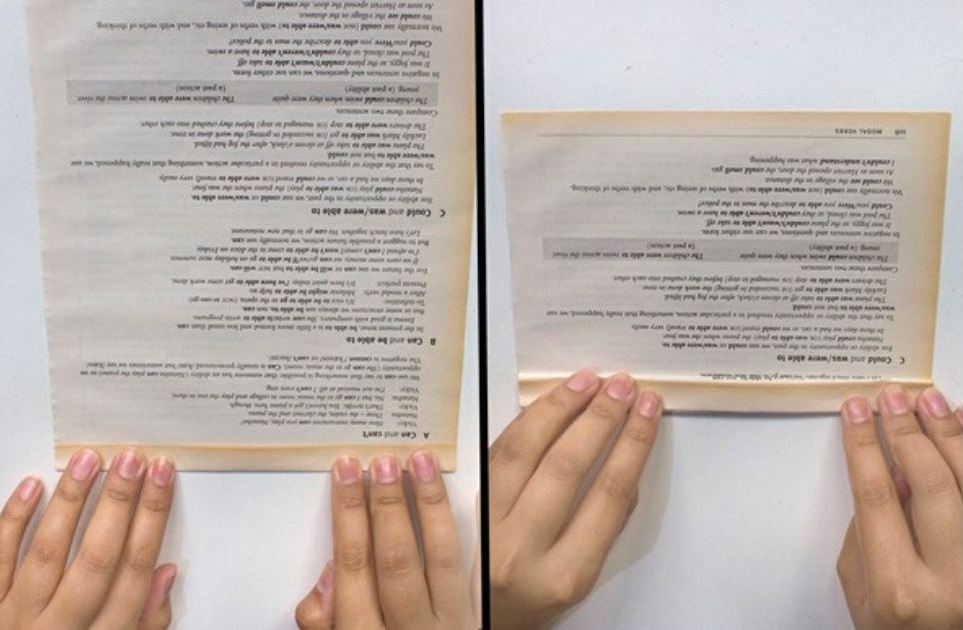 Then hold it from the middle, line them up and then fold it in half.
You might like to read:
Popular things to make and sell from home
DIY Japanese paper lantern step by step
Easy diy toilet paper roll crafts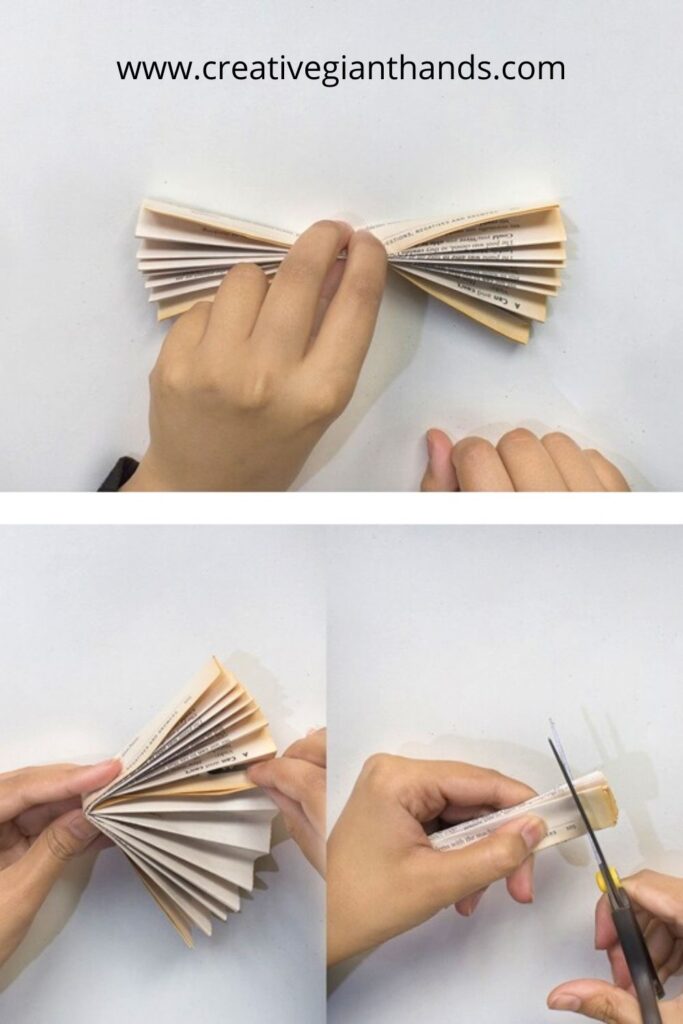 The paper I used was large so I had to cut one inch from the edges.
Step 7
After cutting the edges, glue the wings together as demonstrated below.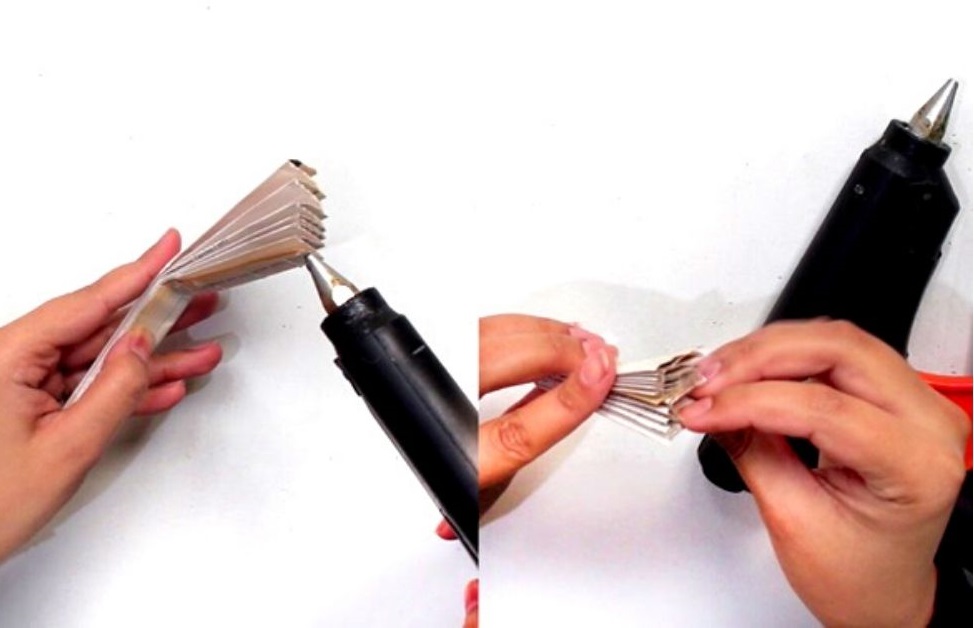 Make two wings.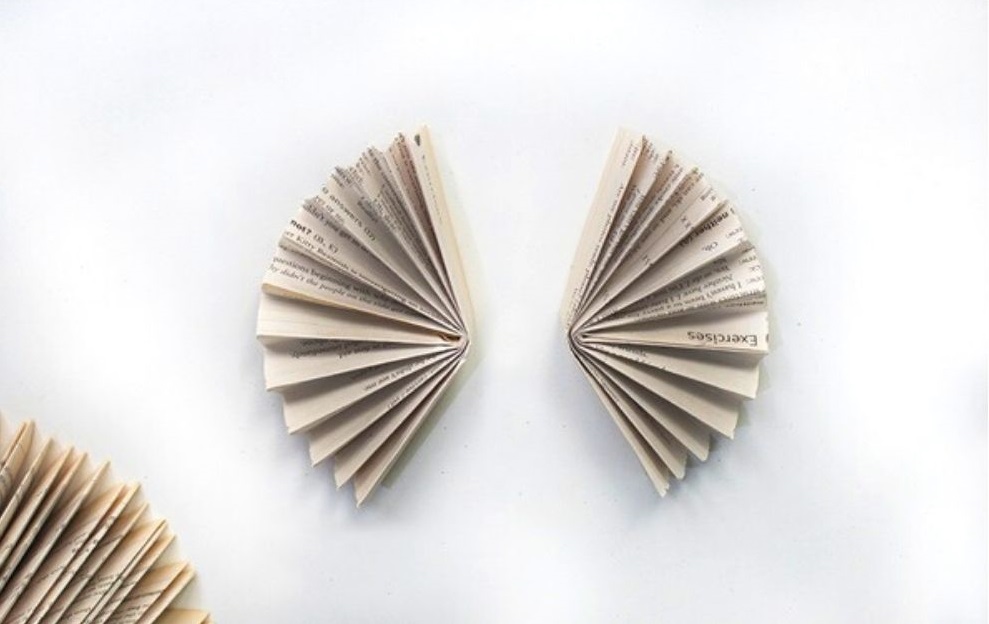 Step 8
Stick the wings on the chicken using hot glue.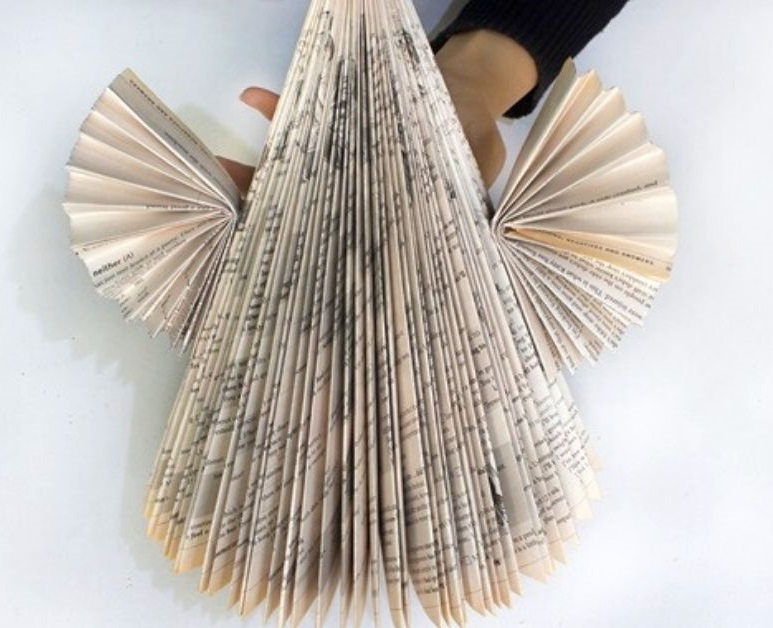 Step 9
Take red paper and draw three heart shapes and cut them out, it will be the head of the chicken. After that using the same red paper draw and cut out chicken wattles. Then cut black eyes using black paper and cut beak using yellow paper.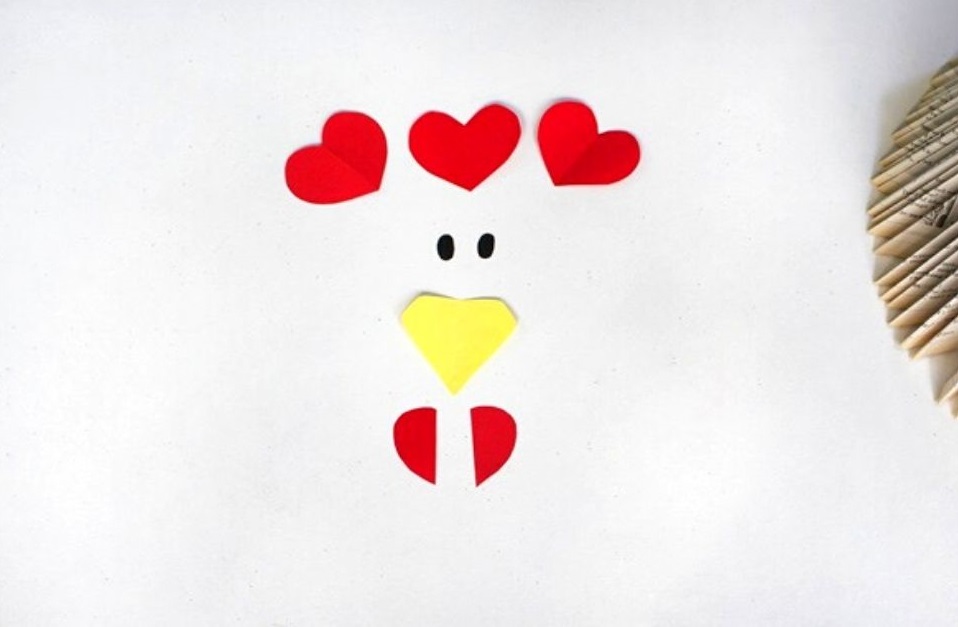 Step 10
Stick the head, eyes, beak, and wattles on the chicken as shown below.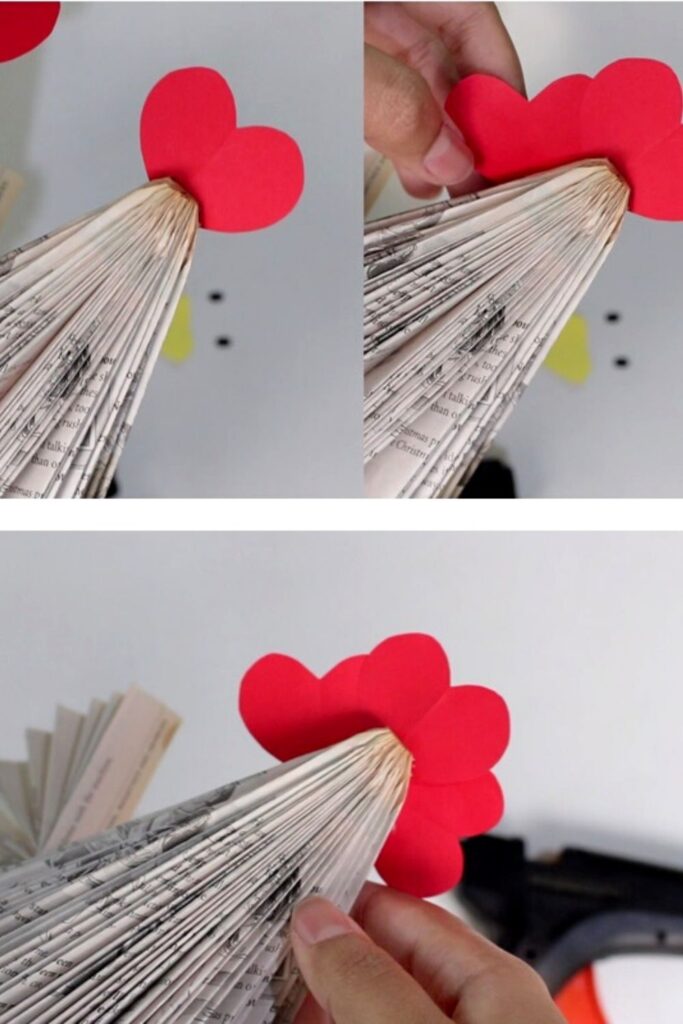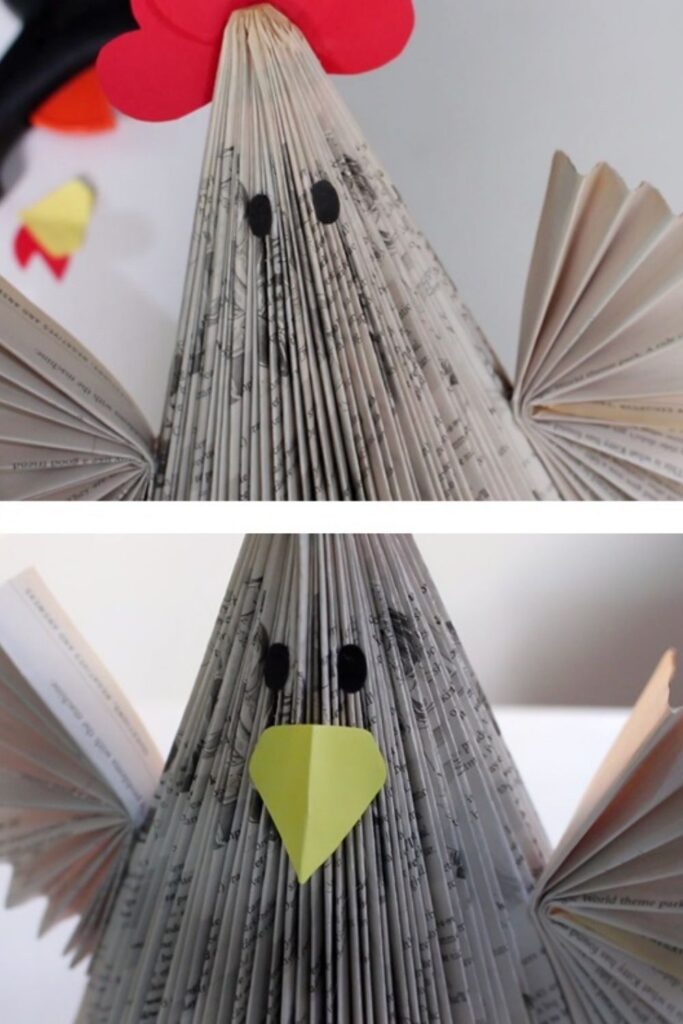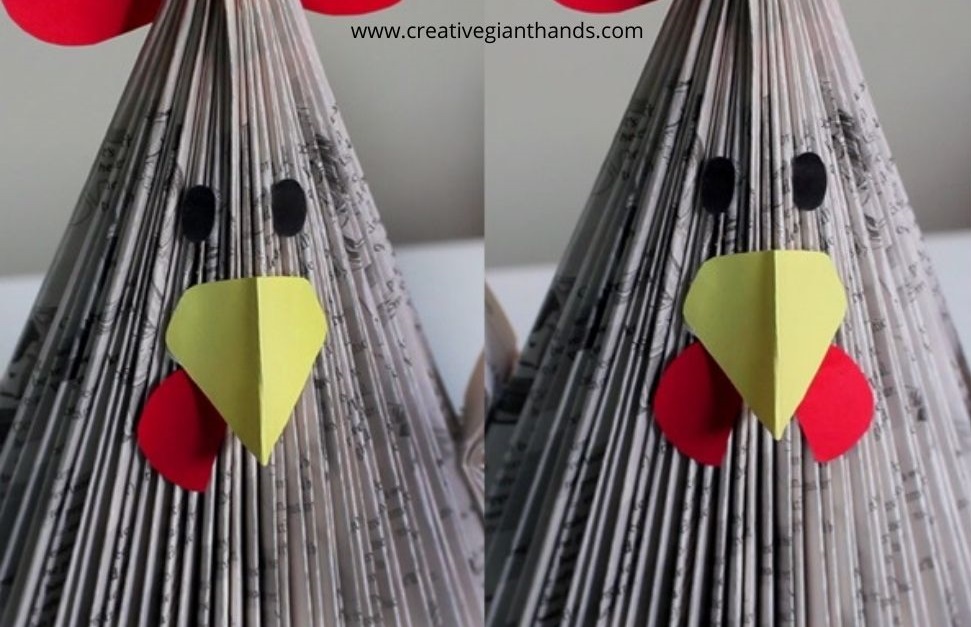 And the cute chicken/rooster is ready!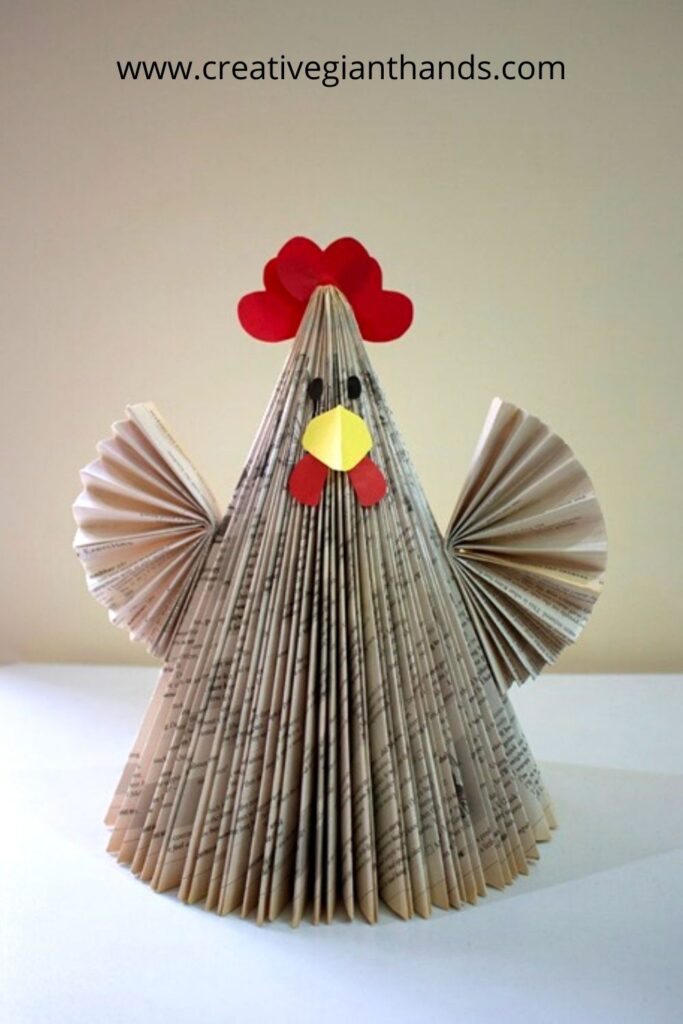 Did you like this origami chicken tutorial? If so please share this post on social media so your friends can learn new DIY crafts.