How to make a floral wreath step by step. Easy flower wreath step-by-step tutorial. DIY artificial flower wreath. How to make a wreath step by step with pictures. A creative way to make a floral wreath with a wire frame.
Flower Wreath is the perfect decoration to welcome people into your home. Your guests will feel the warmest welcome when they're greeted by a bright and beautiful handmade wreath. If you're looking for the top Spring Floral wreaths this year, you are at the right place. Here are the most popular, easy, beautiful affordable, and of course, very pretty floral wreaths.
How to make a floral wreath step by step
Making this floral wreath is a joy and like any other craft is like therapy. It will help you calm down and relax, while reflecting on your own thoughts. The simplicity of this wreath will surprise you and after you learn to make it you won't ever spend money to buy a wreath every season.
At your choice, you can use a mix of faux flowers, green leaves, ribbon, or any other craft accessories to make this floral wreath more attractive. Just keep in mind that, you don't have to stuff too many things on a wreath, to avoid making it look overcrowded. Sometimes, less is more.
So let's start the artificial flower wreath tutorial:
Materials that we need to make this beautiful artificial peony wreath:
Wreath Ring frame
Peony Rose
Leaves bunches
Wire
Green Tape
Wire cutter
Glue gun
Rope for hanging
Step 1
We can use a metal wreath frame and also use a styrofoam wreath to make this floral wreath. In today's tutorial, I used a metal frame, which is easier and the wreath will be very sturdy.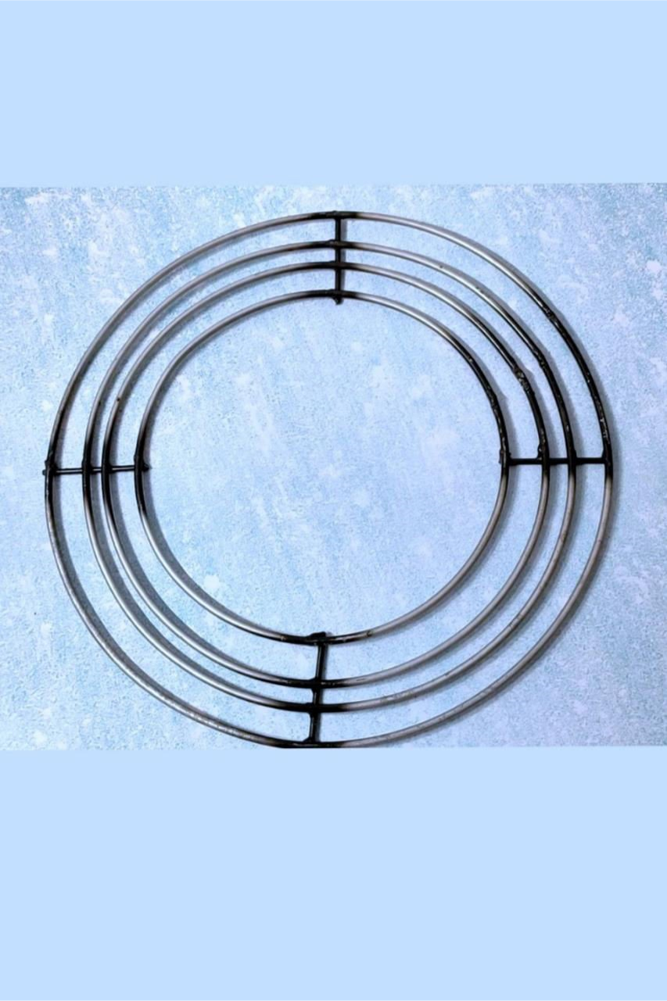 Step 2
Choose the greenery leaves that you want for the floral wreath and the flowers that you want to decorate it. In my case, I choose artificial peonies and roses. They pair very beautifully and somehow look glamorous.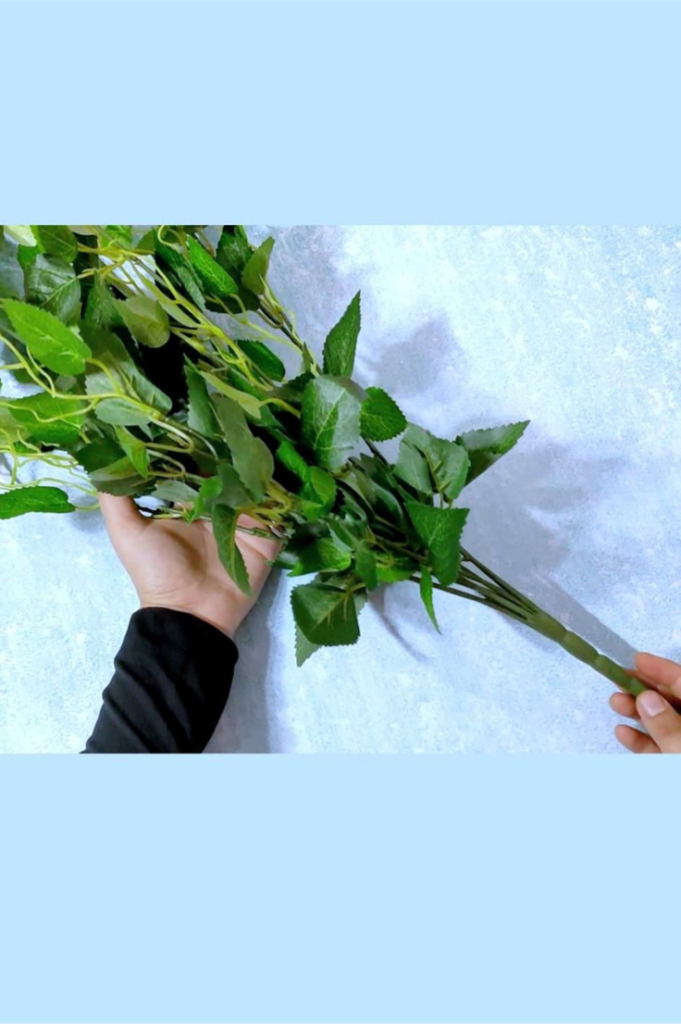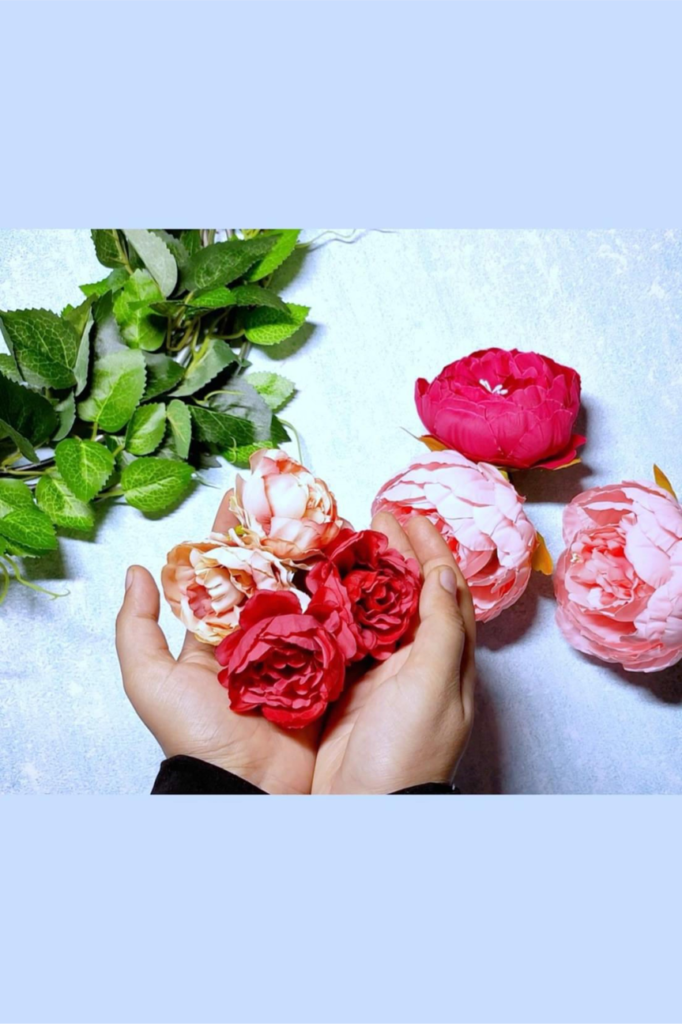 Step 3
We need a wire cutter so that we can cut the leaves and put them in the wreath ring. Cut the green leaves and the wire to attach them as a base on the wreath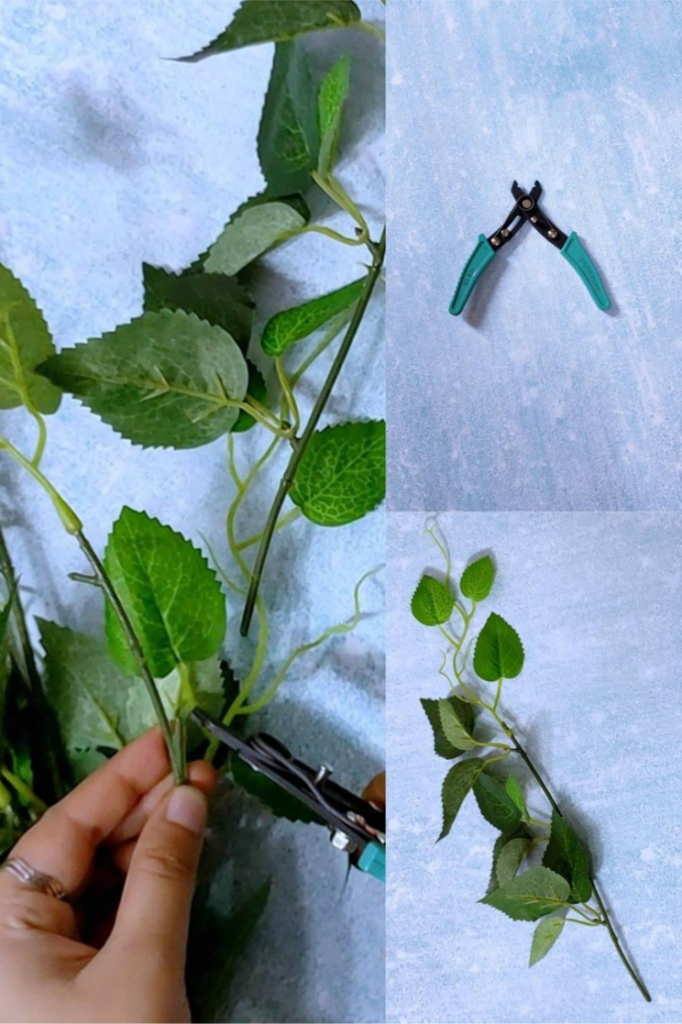 Step 4
Use the wire to attach the green leaves and branches on the metal wreath frame to settle the base of the crown.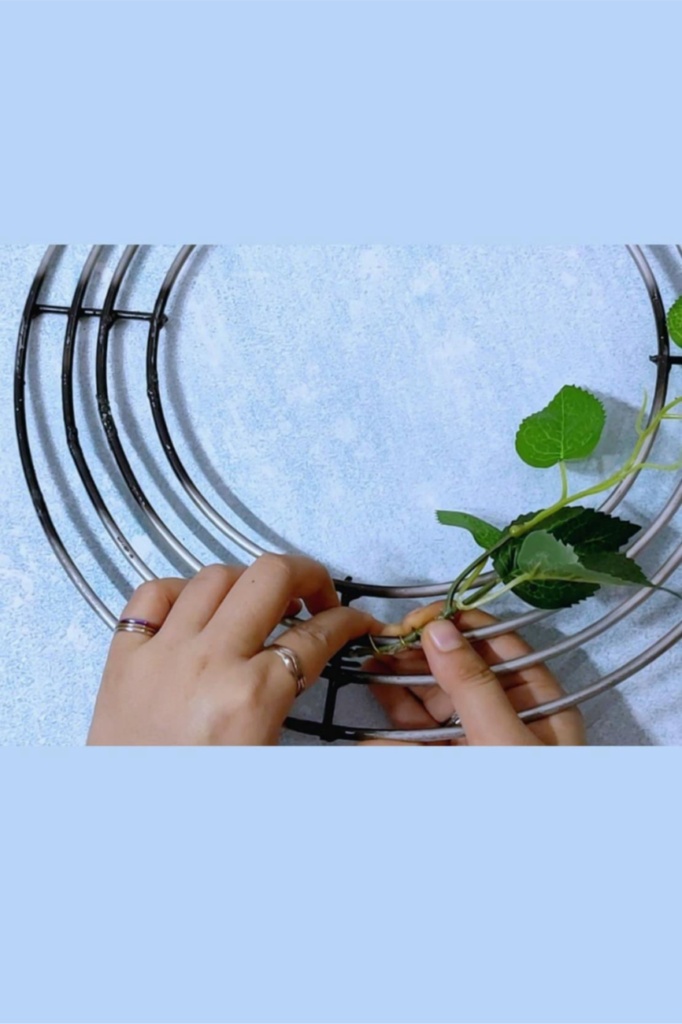 Step 5
After attaching the wire, wrap it around with green tape to secure the greenery leaves and blend easily into the wreath. You can also use a hot glue gun to stick the leaves for extra strength.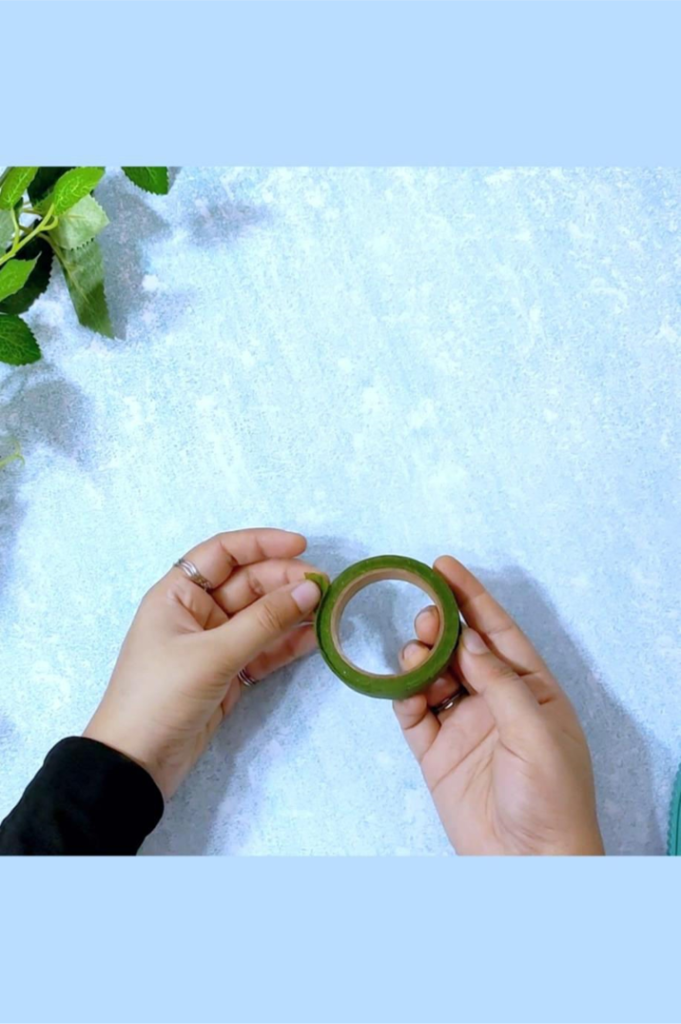 Make sure the green leaves are secured properly because they are the base of the floral wreath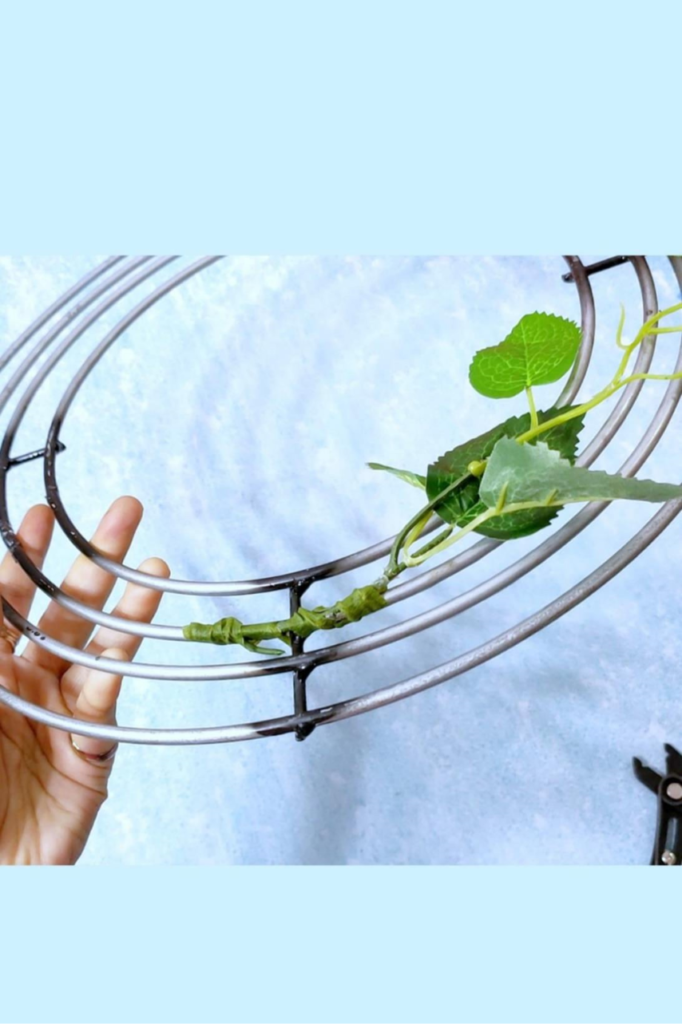 Continue until you cover the whole metal frame wreath with green leaves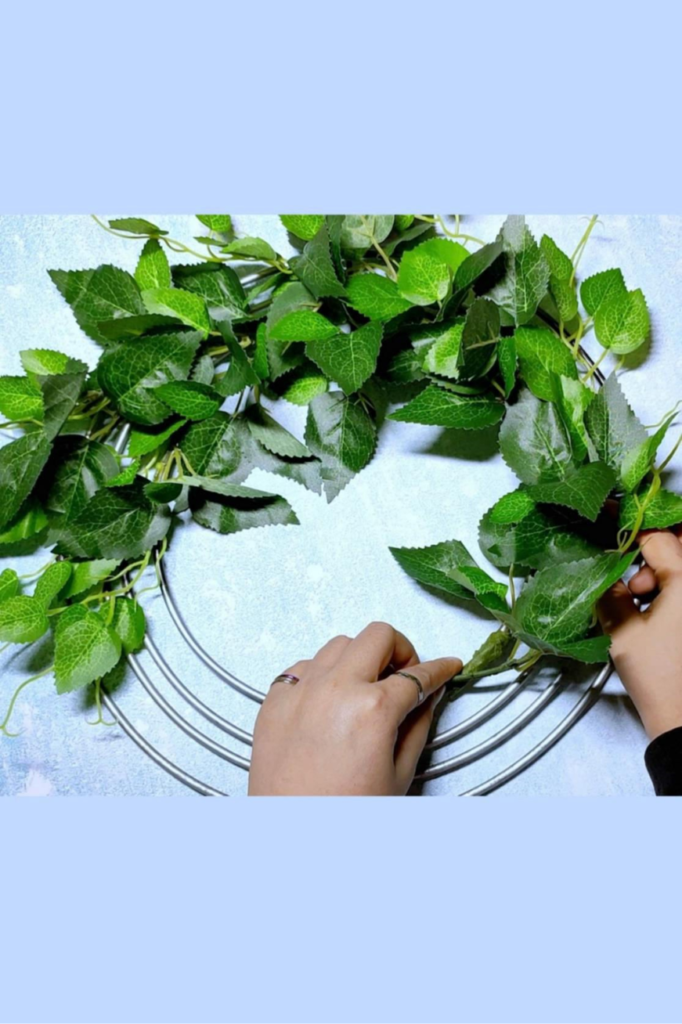 You might like:
DIY Santa bottle for Christmas decor step by step
Easy diy toilet paper roll crafts
Popular things to make and sell from home
DIY Japanese paper lantern step by step
Step 6
Wrap the leaves in such a way that the wreath ring is completely covered. Once the green leaves are fixed we start attaching the faux flowers to the wreath.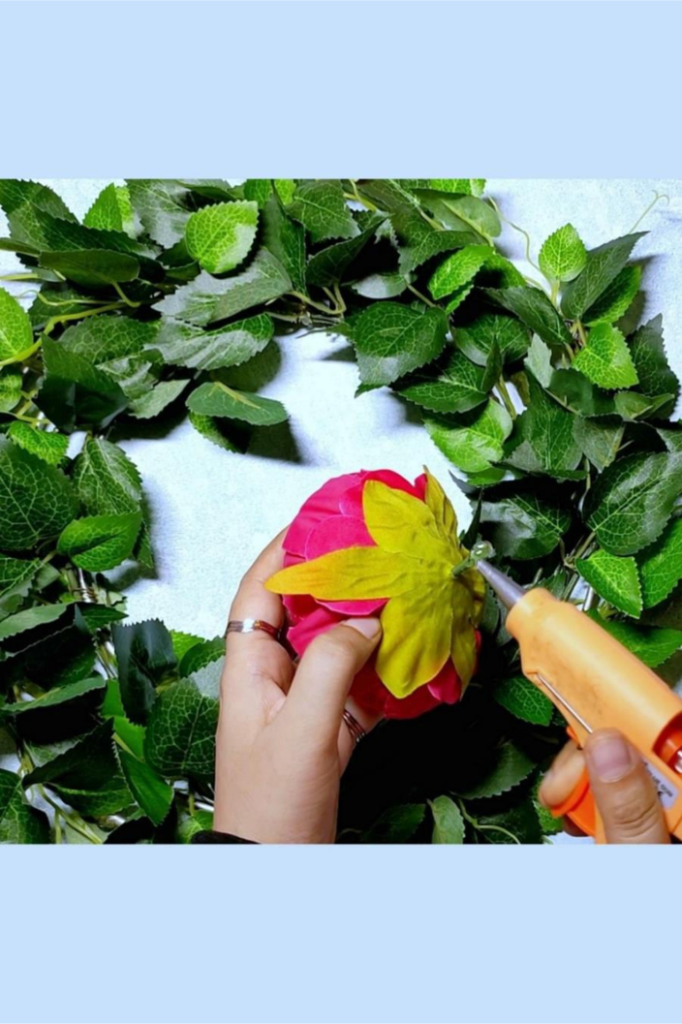 You can add as many flowers as you like to the wreath. The more flowers the better will look.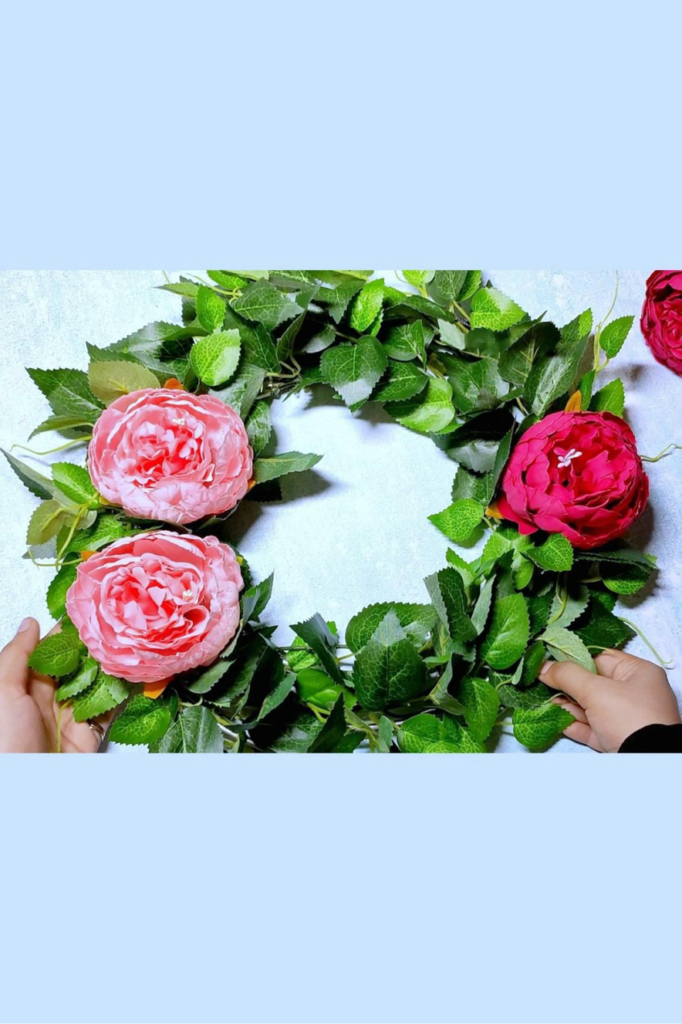 Now the wreath is fully decorated with flowers and we are ready to move to the next step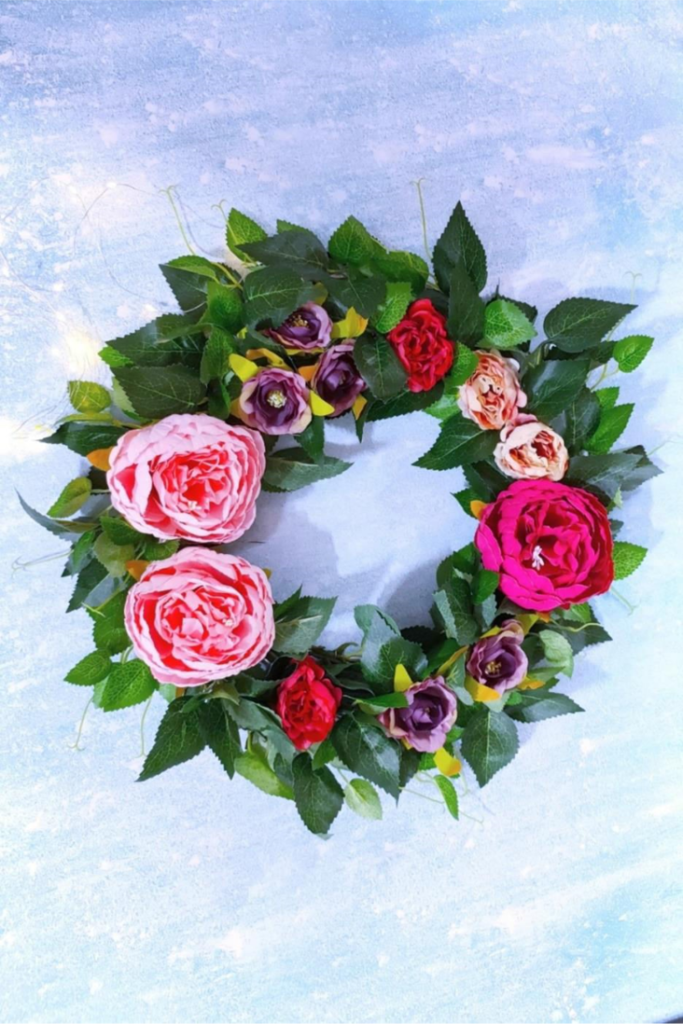 Step 7
Now a hanger will be attached to the ring frame so that it can be hung easily on the door. Tie a black rope here, but you can choose your favorite color.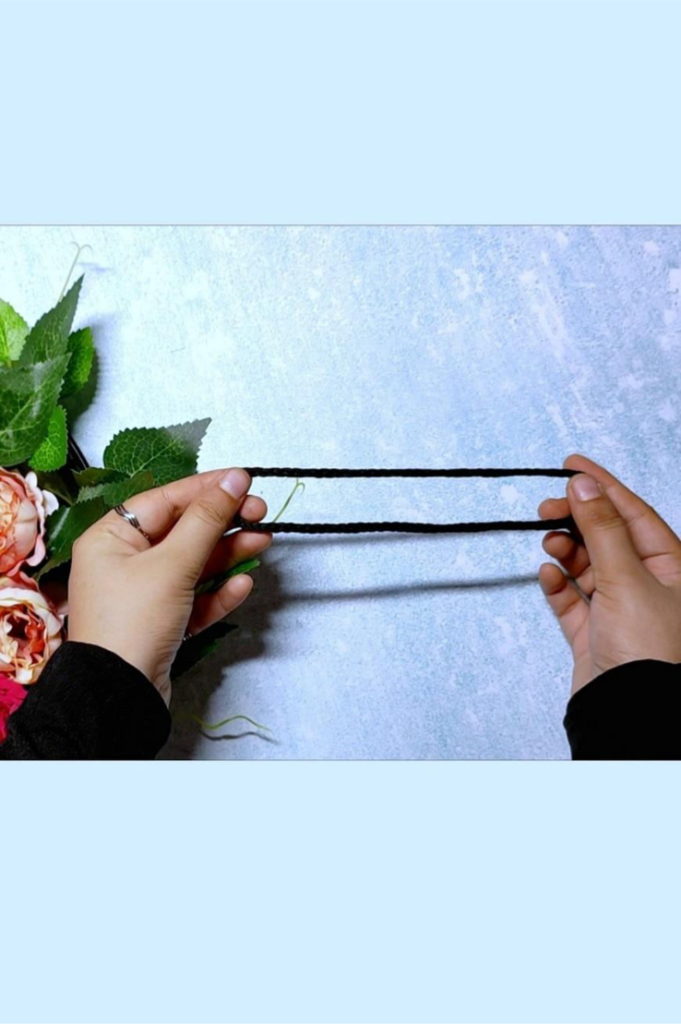 Now the floral wreath is ready and looks absolutely gorgeous. Ready to add it to the front door, or use it as a photography prop, the satisfaction that you feel when this wreath is ready cannot be described in words.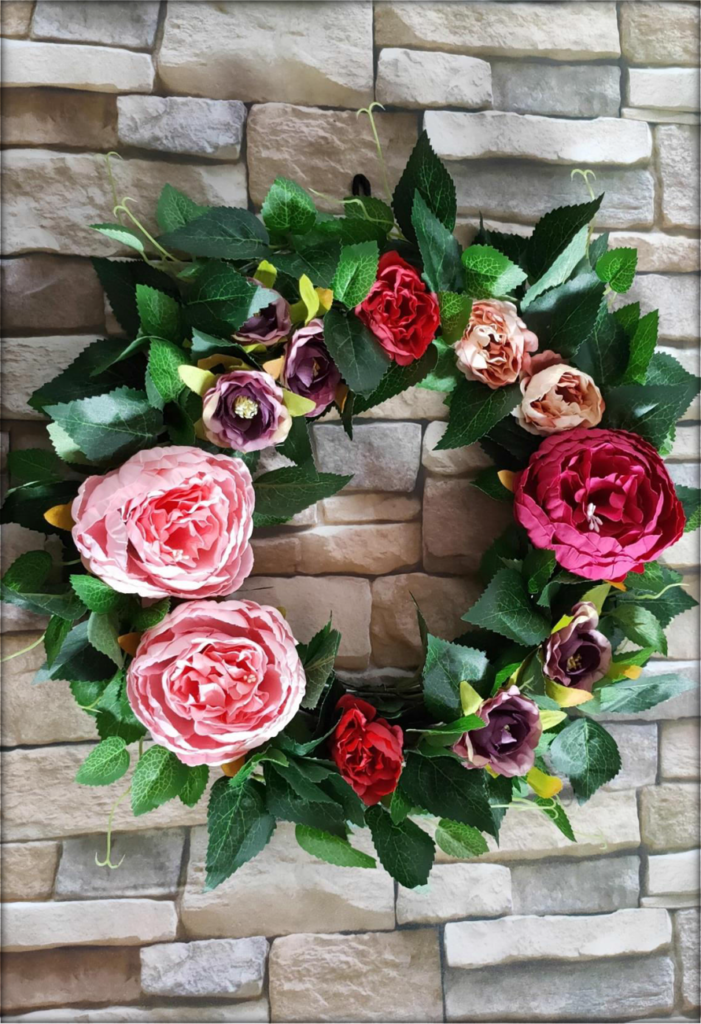 The design works for every season of the year. Its beauty will last a long time, unlike fresh flowers. Make this wreath for your front door and get ready to get compliments from your guests.
This simple and easy Floral Wreath idea is perfect for your front door, nothing brightens your Front door more than a Floral wreath. I chose some of my favorite roses and flowers- peonies. Make your own customized wreath by choosing your favorite flowers.